Once you own your own party business that the possibilities are endless! You can keep expanding your services to eventually become a full fledge party services business in your area! The great thing, is that you can work from your home or own a store front. You can determine your success by working as little or as much as you want to!
Art paint along parties are a fabulous trend that many face painters are successfully earning an income with! These parties are easy to paint pictures that are hosted in a home, school, business, or church. All ages enjoy art parties and the possibilities are endless. You can have an art party business as a stand alone OR in conjunction with face painting.
The problem that many people have in starting a business like this is that they need to know where to start, buy supplies, and where to promote their parties. Don't pay ridiculously high franchise fees! Instead, become part of Terina's Colored Palette Club and purchase art patterns that you can use over and over again!
You can purchase the Colored Palette business starter set for adults or child classes. Or, you can purchase individual patterns and instructions for a professional look! It will give you everything that you need to get started in your successful art party instructor journey. Each Kit contains colored step by step instructions, a complete list of materials, and business materials.
Webinars and monthly chat Scopes are available to anyone purchasing from Learn How to Face Paint. Individual business coaching is also available via phone, Webinar, Skype, and Face Time where you can ask the expert. This service is scheduled by appointment only and is payable through PayPal!
Imagine yourself having an exciting, fun, and rewarding career as an art instructor! You are in control of your own pay, you get to set your own hours, and work around your own schedule! This is the perfect job for Moms or face painters!
Here are a few actual cell phone, snapshots from classes. Thee are not professional, posed pictures but photos of Real people enjoying fun with an art party! Don't waste money on high franchise fees! Make money instead and paint your way into a brighter future with designs, education, and business tools from The Colored Palette! Paint your way to success!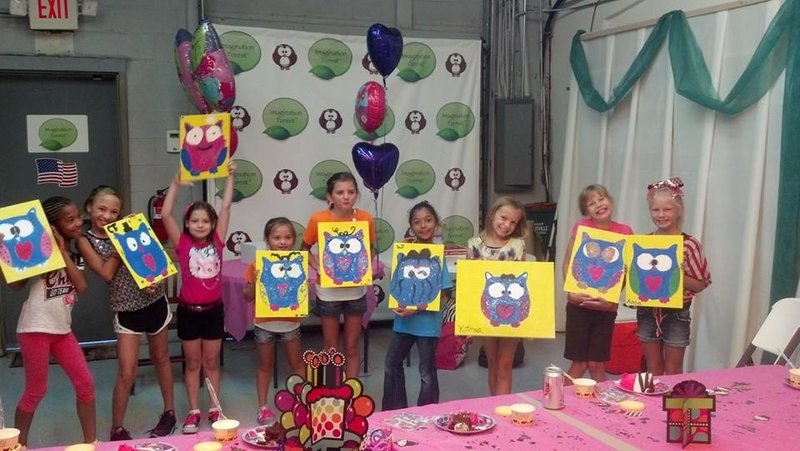 You can book birthday parties for all ages!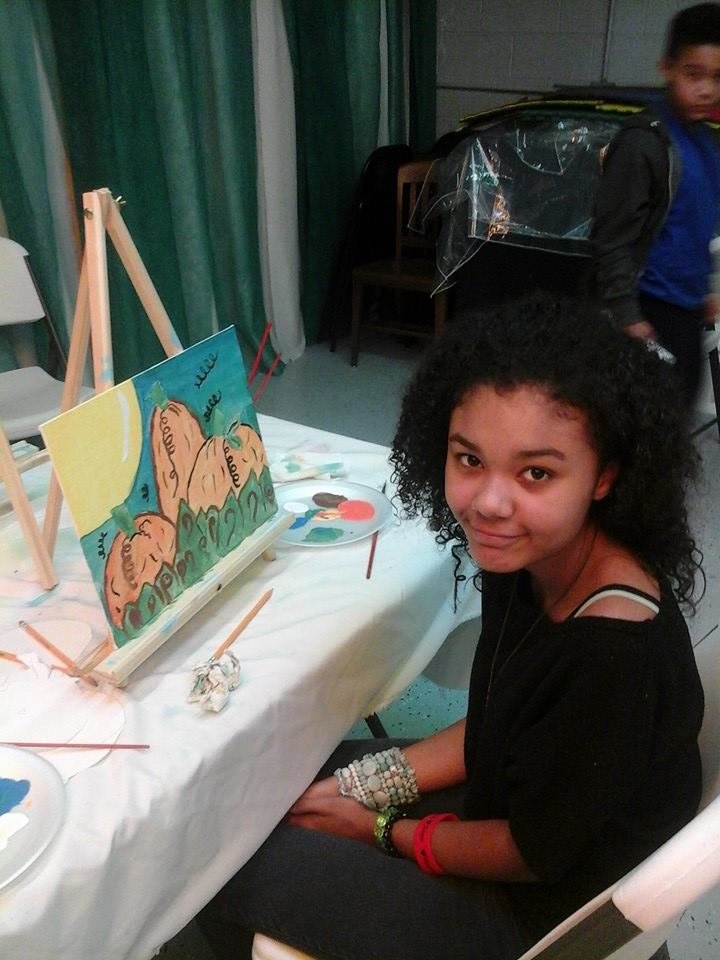 Adult Paint Nights are always a hit!